Korn Ferry Assessment: Guide & Tips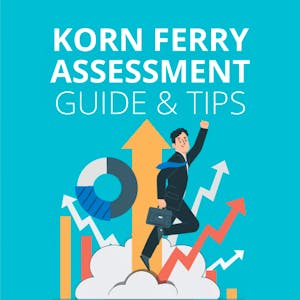 The Korn Ferry assessment is a tool used in the recruiting process for leadership positions.
The tests assess candidates across a range of skills, including:
Logic reasoning ability
Numerical reasoning ability
Verbal reasoning ability
Personality traits
As a result, the Korn Ferry assessment allows businesses to secure the best talent and identify individuals to be promoted to management positions.
The Korn Ferry assessment is an evaluation tool used by companies across the globe to ensure they employ the best talent.
The assessment comprises a series of smaller tests focusing on:
Numeracy
Reading comprehension
Logic
Personality
Leadership assessments
As well as a tool utilized during the interview process, the Korn Ferry assessments are often used when looking to promote team members into management positions.
This article will discuss the Korn Ferry assessment, explaining exactly what it involves and giving tips to enable the best chance of success.
What Is the Korn Ferry Assessment?
Korn Ferry was founded in Los Angeles in 1969 by Lester B. Korn and Richard M. Ferry.
Korn Ferry recognizes that many companies across the globe suffer from a potential gap.
Therefore, it uses expertise to help businesses identify the distance between their current position and where they need to be to reach their goals.
The Korn Ferry assessment has been developed to allow employers to identify leadership qualities alongside other personality traits and academic abilities.
The Korn Ferry assessment enables businesses to build diverse effective leadership teams that drive business success.
For this reason, Korn Ferry recruiting is highly regarded across the globe.
Who Uses the Korn Ferry Leadership Assessment?
The Korn Ferry assessment is predominantly used across the financial sector, particularly for high-level positions.
However, you can expect to face the Korn Ferry assessment when applying for senior leadership roles at many companies, including the following:
Walmart
Apple
NHS
Royal Mail
Amazon
The Different Types of Korn Ferry Assessments
There are many different Korn Ferry Assessments, which can broadly be divided into two categories:
Personality assessments
Cognitive assessments
The best way to be successful in your Korn Ferry Assessment is to complete as many practice tests as possible.
Numerical Reasoning Test
The Korn Ferry numerical test is used to examine individuals' ability to interpret data and statistics.
The Korn Ferry numerical test does not require an extremely high level of mathematic ability. Instead, employers want to see how you work with large volumes of data and your ability to make sensible decisions in a high-pressure environment.
However, it is still worthwhile brushing up on some basic maths and terminology.
Whilst you can never be sure exactly what to expect, it is vital that you complete practice questions to appreciate the style of assessment.
Verbal Reasoning Test
The Korn Ferry verbal reasoning test assesses candidates' abilities to read, comprehend and interpret passages of information.
An extra element of difficulty is added to this in the form of challenging time constraints.
There are fifteen questions in the verbal reasoning test, and you will have just over one-minute per question.
All answers are multiple-choice.
You must read each question thoroughly, as skipping even one word can lead to you misinterpreting and missing out on vital marks.
Logical Reasoning Test
The Korn Ferry logical test is an excellent tool to differentiate between candidates who look very similar.
Generally, these questions will have a pattern of complex shapes, and the individual must correctly identify the missing piece.
In-Tray Test (Korn Ferry Competency Assessment)
For some roles, candidates may face an in-tray (or e-tray) Korn Ferry assessment. This task analyses your ability to prioritize tasks.
Candidates will be presented with a business scenario and a list of related projects.
You do not have to complete the work, but organize your responsibilities into priority order, highlighting that you understand the role's demands and how your input will affect the wider company.
Korn Ferry Personality Test (Korn Ferry Executive Assessment)
The Korn Ferry Personality Test, known as the Korn Ferry Dimensions Test, differs from the cognitive tests mentioned above.
Instead, this is a Korn Ferry psychometric test, examining how well your temperament will fit into the team.
You will be given a range of statements and asked to choose whether you:
Strongly agree
Agree
Neither agree nor disagree
Disagree
Strongly disagree
These statements will vary from being work specific to personality questions. It may include statements such as:
I feel that I lack self-discipline
I will do anything to be successful at work
I enjoy being in charge of a team
I only submit perfect work
What Is a Korn Ferry Leadership Assessment?
In addition to the tests mentioned above, the Korn Ferry Leadership Assessment is also often used when interviewing candidates for senior roles.
The Korn Ferry Leadership assessment is similar to a situational judgment test.
Candidates are given various business scenarios with multiple-choice answers. The employer will use this tool to examine your leadership style, analyzing whether this is in line with the company's ethos.
Below are some of the key traits Korn Ferry has recognized as being essential for successful leaders:
Drive – You must show you are a motivated and driven individual
Awareness – You must have the self-awareness to understand your own strengths and weaknesses
Capacity – You need the ability to think logically and solve complex problems
Experience – Individuals must have had enough life and work experience
Learning Agility – The ability to learn from past (positive or negative) experiences
Remember, there are no correct or incorrect answers here. Instead, employers are looking to see your genuine personality and management style.
Korn Ferry Assessment Answers and Examples
Please remember that the questions can vary dramatically between tests. However, here are some examples of the various questions you may encounter during your Korn Ferry Assessment.
Example Numerical Reasoning Question (Korn Ferry Competency Assessment)
Example Question
Calculate the next number in the sequence:
3 | 3 | 3 | 6 | 3 | 9 | 3 | ?
a) 12
b) 18
c) 3
d) 6
Example Question
I recently visited a new hotel in central London, which had an excellent team of staff. The service they provided was truly outstanding, especially considering the busy environment. I would thoroughly recommend this hotel as it also has an amazing restaurant and great transport links.
Which of the following would best replace the word 'outstanding' in sentence two?
a) Superb
b) Competent
c) Proficient
d) Dreadful
Example Logical Reasoning Question (Korn Ferry Competency Assessment)
As mentioned, logical reasoning tests are often presented in the form of a series of shapes.
Your job is to identify the pattern and choose the missing tile.
However, you may also face critical thinking tests as part of your logical reasoning.
Here, you must deduce whether an inference is true based on a statement.
Example Question
Statement: A survey by the UK government shows that the number of people under the age of 30 who owns a car is decreasing each year. Interestingly, the cost of a new car increases by over 10% each year.
Inference: *To carbon emission of cars is the number one reason why the number of people under 30 owning cars is decreasing. *
Which of the following best describes the above statement?
a) Definitely true
b) Probably true
c) Impossible to tell
d) Probably false
e) Definitely false
Example Question
You are a new team member in a popular high street shoe shop. It is a busy weekend, and a customer is looking for a specific pair of boots. However, these are very popular and have completely sold out. The customer is adamant that they want this specific pair.
What do you do? Choose the most and least sensible option from the below:
a) Tell the customer you are too busy and there is nothing you can do to help
b) Direct the customer to a different department with other options
c) Apologise to the customer and advise them to try again next week
d) Try to find a similar item for the customer so they leave satisfied
If you need to prepare for a number of different employment tests and want to outsmart the competition, choose a Premium Membership from JobTestPrep.

You will get access to three PrepPacks of your choice, from a database that covers all the major test providers and employers and tailored profession packs.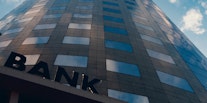 Korn Ferry Assessment: Guide & Tips
How Are Korn Ferry Tests Scored?
The Korn Ferry assessment systems are often considered complex as they are scored differently depending on the particular test.
For the aptitude tests, such as numerical reasoning, verbal reasoning and logic skills tests, your score will be compared against previous test takers.
Each candidate will then receive their score as a percentile ranking.
For example, if you achieve a score of 75%, you have scored better than 74% of individuals who have taken the Korn Ferry assessment.
Whereas, for the personality tests and Korn Ferry leadership assessments, the scoring works on a much more ad-hoc basis.
Employers are looking out for particular traits and key competencies, which will differ dramatically depending on the role you are applying for, as well as the particular company.
This is why it is vital that you thoroughly read the job description and understand the company ethos.
This will allow you to demonstrate that your personality is in line with what they are searching for.
How to Prepare for Korn Ferry Assessments
Step 1. Understand the Test Format
For those who are unfamiliar with the format, aptitude tests can feel extremely daunting.
Therefore, you should take time to revise the format of the assessment to avoid any unwanted surprises.
Step 2. Take Online Practice Tests
The most important step when preparing for your Korn Ferry Assessment is taking online practice tests.
Although the questions are unlikely to be identical to the ones you will face in the real assessment, practice tests allow you to understand exactly what you will face on the day.
Be sure to analyze the Korn Ferry assessment answers carefully, identifying your strengths and weaknesses in the preparation stages.
Step 3. Rest and Relax
You should avoid intense revision on the night before the assessment, which can cause high levels of stress.
Instead, focus on getting a great night's sleep, eating a healthy breakfast and hydrating yourself ahead of the assessment.
Step 4. Practice Time Management
One of the most tricky elements of the Korn Ferry assessment is mastering the time constraints.
Therefore, completing various practice tests under exam conditions will give you the best chance of success.
Step 5. Test Your Hardware
You must also ensure your workstation is prepared ahead of the Korn Ferry Assessment.
This means you should have a comfortable and quiet workstation free from distractions.
In addition, your devices should be fully charged, with a power lead on hand for emergencies.
Finally, ensure you have a solid internet connection. You should test this various times before your assessment to prevent any unwanted disruptions.
The Korn Ferry assessment is a tool predominantly used in the financial sector when hiring for senior positions.
Each test has a different time limit, which makes it difficult to say how long the Korn Ferry assessment takes.
However, the Korn Ferry leadership assessment generally lasts between 35 to 40 minutes.
The questions on the Korn Ferry assessment can appear deceptively simple.
It is essential you read each question thoroughly to ensure you understand exactly what is being asked.
The time constraints make the assessment very challenging.
There are a significant number of online resources you can use to prepare for the Korn Ferry assessment. You should use a range of sources and complete practice exams.
The Korn Ferry assessment aims to judge whether the candidate has the best skills for the job.
As well as the individual's academic ability, the Korn Ferry assessment helps to hire managers to understand whether candidates have the correct reasoning skills and personality traits.
The Korn Ferry assessment has no actual pass or fails mark, and it depends entirely on what the company is looking for.
Therefore, defining a 'good score' on the Korn Ferry assessment is impossible.
Unfortunately, it is unlikely that you will be able to retake the Korn Ferry assessment.
Hiring managers use this as a tool to assess potential candidates effectively, so you will probably have to wait for the next intake to attempt the test again.
More sample questions can be found on JobTestPrep. Remember to carefully read the Korn Ferry test answers to show any areas for improvement.
A vast range of roles requires candidates to take the Korn Ferry assessment.
While it is predominantly used in the financial sector, it is a great tool for selecting excellent leadership candidates across many different industries.
The aptitude tests are scored on a percentile basis, where candidates are compared to those who have previously taken the test.
In comparison, the personality and leadership assessments are scored based on the traits the company is searching for.
The best way to prepare for the Korn Ferry assessment is to practice various sample questions.
For the day of the assessment, you should ensure that you are well-rested and have a comfortable workstation.
There is a vast range of resources online, including those that specialize in Korn Ferry inclusive leadership.
There is a full practice exam for the Korn Ferry assessment on JobTestPrep.
Final Thoughts – Korn Ferry Leadership Assessment
As you have seen, the Korn Ferry Assessment is a comprehensive tool used to ensure that the ideal candidates are selected for leadership roles.
It is broken down into a series of smaller tests, including numerical, verbal and logical reasoning tests, as well as personality and leadership assessments.
The best way to ensure success is to practice a range of sample tests, ensuring you understand exactly what the employers are searching for.
Remember, the Korn Ferry Assessment can be challenging, but with thorough preparation, there is no reason you cannot ace the test and secure the role of your dreams.
---