Error Checking Tests: What Are They?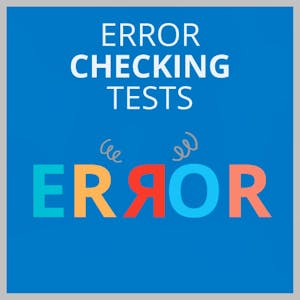 Do you need to take an error-checking test as part of the hiring process?
Continue reading to find out more about these tests and how to prepare.
What Is an Error-Checking Test?
Error-checking tests are used to evaluate your ability to identify errors in sets of data or the correctness of information.
These tests are usually given under strict time constraints so, answering each question quickly and accurately is crucial to receiving a high score.
Saville and SHL are the two main providers of checking tests.
It is best to know which test provider will be administered during your assessment as each comes with its own unique format, level of difficulty and time constraints.
Checking tests are a popular prerequisite for many employment agencies and positions, such as:
EPSO (European Personnel Selection Office)
Administrative Roles (Public & Private Sector)
Commercial Sales
Marketing
Business Development
Banking & Financial Services
Call Centre Customer Support
Education
Health
Hospitality & Leisure
Engineering, Construction, Manufacturing & Transport (Operational)
Bonus: Get free unlimited access to test practice (for 30 minutes) on our partner website JobTestPrep – Click Here.
Error-Checking Sample Questions
Below you will find a few examples of questions you are likely to encounter during an error-checking or data-checking test.
These questions are stylised after the error-checking tests delivered by EPSO and Saville:
Sample Question 1 (EPSO)
Example Question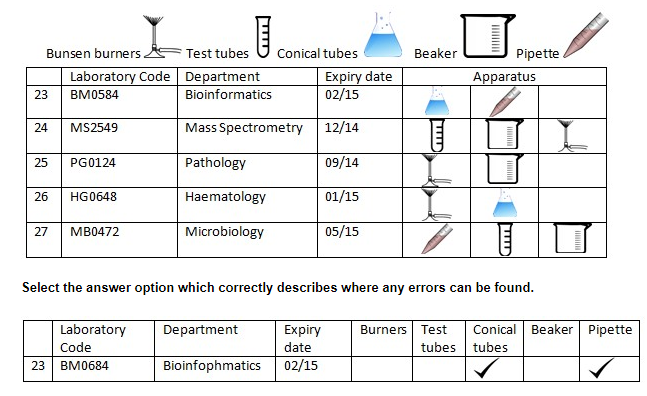 a) Lab Code and Department
b) Department
c) Department, Expiry and Apparatus
d) Lab Code and Apparatus
e) Apparatus
Example Question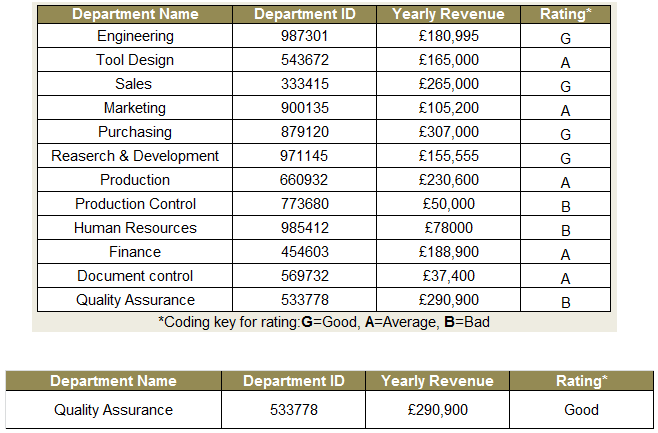 a) The entire item is correct
b) There is an error in the Rating column
c) There is an error in the Department name
d) There is an error in the Department ID
e) There is an error in the Yearly revenue
Come Prepared for Your Error-Checking Test
If you wish to improve your answering speed and accuracy for your upcoming error-checking or data-checking assessment, you should find the time to practise beforehand.
Practising allows you to familiarise yourself with the material you will be tested on, giving you an advantage over other candidates.
JobTestPrep offers a great Error-Checking Test PrepPack™ designed to stimulate your leaning process.
The package includes everything you need to pass your assessment such as timed test simulations and study guides.
Need more practice? Try practice tests from JobTestPrep.
---