Kenexa Tests: What Are They?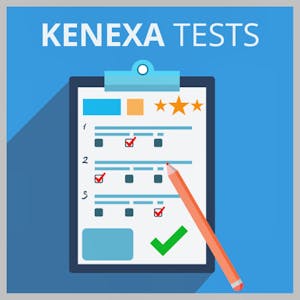 Kenexa is an international business psychology consultancy.
Most businesses prefer the efficiency of conducting candidate testing online, with Kenexa's advanced verbal reasoning test (VRT) and numerical reasoning test (NRT) prevalent options for filtering candidates before an interview.
Graduates are likely to encounter Kenexa's tests at the sifting or screening stage of an assessment process.
If you're wondering how hard Kenexa tests are, what they look like and how they unfold, this guide and the online Kenexa Sample Questions will help you get prepared.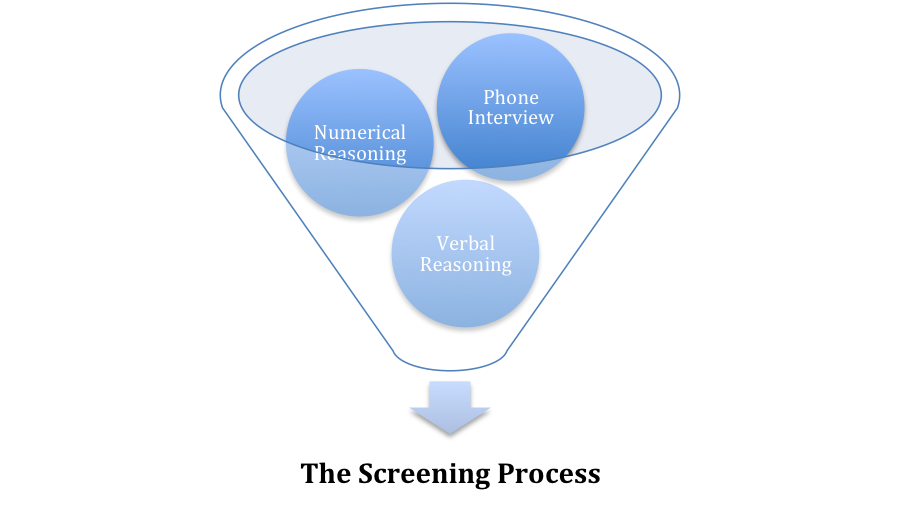 A typical assessment center screening process
What are Kenexa Tests Like?
Kenexa Verbal Reasoning Test (VRT)
Kenexa verbal reasoning tests assess how well you can comprehend written information and then use reason to extract key information.
As VRTs use a multiple choice answer format, it's important that you can spot the wrong answers as well as the right ones.
Bonus: Get free unlimited access to test practice (for 30 minutes) on our partner website JobTestPrep.
Example Verbal Reasoning Test Question
Example Question

Kenexa Numerical Reasoning Test (NRT)
Kenexa Numerical Reasoning Tests assess how you reason with data, understand numerical sequences and analyse data to arrive at an answer Like the Verbal Reasoning Test, Numerical Reasoning Tests are answered in multiple choice format.
Example Numerical Reasoning Test Question
Example Question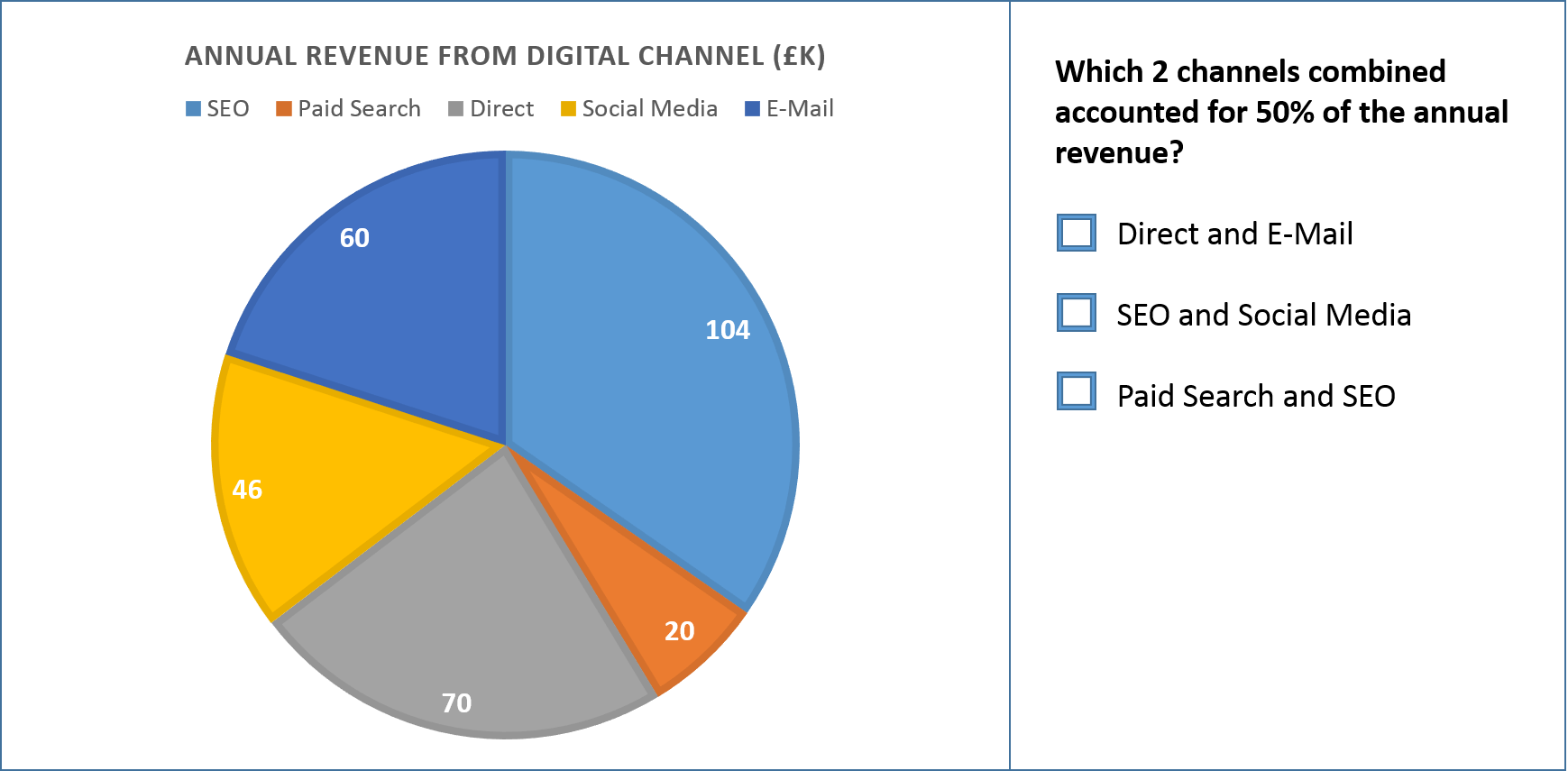 General Kenexa Test Preparation
Here are some general tips for both the Verbal Reasoning Test and the Numerical Reasoning test.
Read the Question Carefully
When taking a Kenexa Online Practice Test, read the question carefully. Check that you understand what it is asking: speed-reading does not help, as you may miss out key information.
Read and check the question twice as it may tell you more than you think on a first pass. Aim to read the paragraph or data no more than twice. Try to read the question afterwards
For your second attempt at comprehending, read the question first then the paragraph or data. One approach may suit you better than the other, so it's best to try it both ways.
You Can Use Pencil and Paper
If you are sitting the test in a controlled, group environment the business will usually provide you with a piece of paper and a pencil.
Kenexa Tests Are Timed
Kenexa Tests do not indicate whether they favour accuracy over speed.
Two variables are utilised in graduate or large-scale screening situations, so only best-guess an answer if you are almost out of time.
Try out timed samples to see where time is wasted or eaten up and work on improving your time management.
Work quickly, methodically and keep previous notes; they may help with successive questions.
The Questions Change From Test to Test
Because there is a large bank of questions, each time you take a Kenexa Online Test the questions and answers will be different. That is because there is a large bank of questions which reduces the chance of cheating!
Kenexa Numerical Reasoning Test Preparation
'You Cannot Say' and 'None of These' Are an Option.
If you are fairly certain that the answer cannot be provided due to incorrect or missing information, there will be an option to choose an answer which states you cannot say or none of these.
Do not be afraid to use these options, but be concerned if they constitute the majority of your answers.
Learn Your Calculator Functions
If you plan to use a calculator, ensure you know the functions. It sounds obvious but when you are working fast, it is easy to spend time trying to work out how to do ratios and percentages in a long-winded way.
Youtube videos are a great way to understand how to use basic calculator functions.
Sometimes Unnecessary Information Is Included
The questions are designed to test your reasoning with the numerical data and information provided.
Sometimes unnecessary information is included; you need to be able to quickly assimilate the data, work out what data to use, discard irrelevant data and arrive at your answer quickly.
If you're stuck, don't leave an answer blank as you won't have time to go back to it.
Repeatedly Complete the Kenexa Online Practice Tests
The more familiar you are with the Kenexa Online Numerical Reasoning Test, the more you will be able to spot trends in the type of questions.
The more you practice, the more comfortable you will be taking the actual test.
Better at Verbal Reasoning?
Practice ratios, currency conversions, graphical data and percentages.
Become familiar with numerical and financial information in the broadsheet newspapers as questions tend to be based on business information.
Kenexa Verbal Reasoning Test Preparation
There May be Double Negatives
The information contained within the paragraphs may contain double negatives as an attempt to confuse you.
Be sure to read the paragraph carefully.
Cannot say, as an option, should be used if you do not have the information to clearly state whether the information is true or false.
Read Challenging Articles If you're Numerically Orientated
If you are numerically minded, try to read challenging commercial magazines like The Economist, or business review articles in magazines such as Forbes.
Attempt to summarise the key points of the article in just a few sentences.
Understanding how to comprehend real-life business issues will help you feel more comfortable with the type of information you encounter during the Kenexa Verbal Reasoning Test.
Are Kenexa Tests Hard?
If you are a recent graduate, your Kenexa Online Test results will be compared with a relevant graduate group. If you find the tests hard, the chances are that most others taking the test will find them too.
Don't be too hard on yourself and approach the test as a challenge you can do, rather than one that seems too difficult.
If you there are any factors which might impact upon your performance, please inform the test administrator.
Allowances can be made if you have any form of disability, or if other personal requirements need to be met.
The tips provided in this Kenexa online test guide are designed to help improve your performance.
For more information, be sure to check out the following resources on our partner website JobTestPrep.
And join online discussion groups to share you experience.
Most importantly though, good luck!
---